Half-bar (flapper)
Half-bar (flapper) - it is processed on both sides of the deck, from which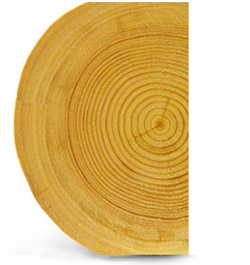 the walls and internal partitions of the chopped house (log frame) are made.
The traditional half-bark - "protest" looks like a cobblestone, and the walls are in the middle of the house.
Our enterprise has its own high-tech production facilities, where we have the opportunity to produce a quality half-beam.